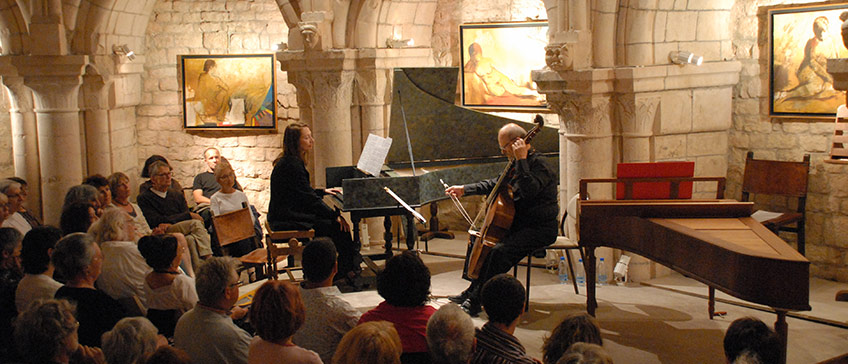 The Festival takes place in the medieval castle of Simiane La Rotonde, in a typical and fabulous circular room (please see picture attached), which was probably dedicated to the performance of troubadours, poets and musicians. Famous for its perfect acoustic, this intimate place is well adapted to small ensembles and voices. This is the reason why our Festival is mainly devoted to medieval, renaissance and baroque music.
For the past 36 years, we have chosen to invite soloists and international ensemblesfrom the most famous European schools and to promote artists from local and regional schools (Aix en Provence, Nice, Lyon).
Visiting our Festival will also give you the opportunity to discover the famous LUBERON area and our village located between the Mediterranean Sea and the Alps mountains.
Nearby cities:
Avignon: TGV (fast train) station, small airport.
Marseille: TGV, international airport.
Apt: last stop bus station. Further: taxi.
Reservation (see 'Programme').
This year 5 concerts: 4th – 14th august 2018.
out of France, it is save to reserve by mail: festivalaccueil(at)gmail(dot)com
Tickets:
Standard : 30 €
members: 22 €
students: 10 €