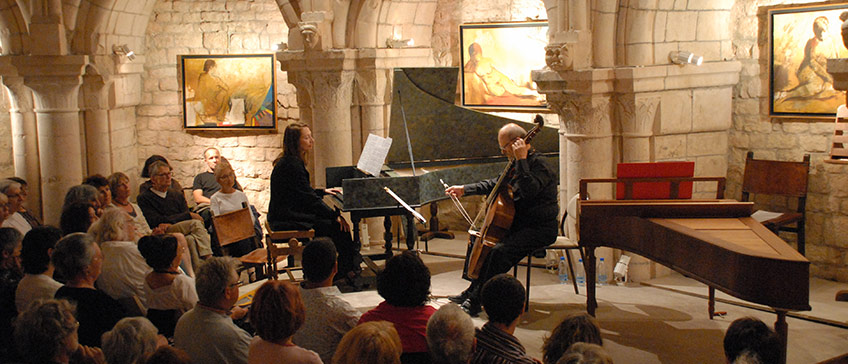 In the main of the castle of Simiane-la-Rotonde (12th century), situated in the Provence between the Mediterranean sea and the Alps, there is a round room that was conceived at that time by the lord to welcome the poets Troubadours and their music. This intimate space, which cannot contain more than 150 listeners, is gifted with perfect acoustical qualities for small ensembles and voices. That is why the FESTIVAL is devoted to medieval, renaissance and baroque music.
Since 34 years, the FESTIVAL of our small village has managed to invite soloists and ensembles of international reputation, specialised in the wellknown schools of The Hagues and Basel. Further, it has always been our strategy to promote artists whose talent has been discovered in the music schools of South-East France (Aix-en-Provence, Nice, Lyon).
For a visual summary of our story, you can consult our photo archives on the Facebook page.
Nearby cities:
Avignon: TGV (fast train) station, small airport.
Marseille: TGV, international airport.
Apt: last stop bus station. Further: taxi.
Reservation (see 'Programme').
This year 5 concerts: 3th – 14th august 2017.
out of France, it is save to reserve by mail: festival.mus.simiane@free.fr
Tickets:
35 €
group (10 p. and more): 25 €
students: 20 €